Offender Profile
Offender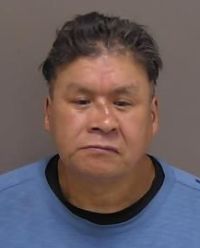 Primary Information
Name:

ADAMS, RANDALL DEAN

Aliases:

ADAMS, RANDY DEAN


Birthdate:

1/28/1970

Sex:

MALE

Race:

AMERICAN INDIAN

Height:

5' 7"

Weight:

178 LBS

Eye Color:

BROWN

Hair Color:

BLACK

Skin:

MEDIUM

Registration Expiration:

7/11/2036

Risk Level:

MODERATE

Registration Status:

INCARCERATED
Scars, Marks & Tattoos
| Observed | Category | Item/Location | Description |
| --- | --- | --- | --- |
| 9/9/2016 | CRIP L FGR | FINGER(S), LEFT HAND (INCLUDES WEBBED FINGERS), CRIPPLED | |
| 9/9/2016 | SC L FGR | FINGER(S), LEFT HAND | |
| 9/9/2016 | SC L LEG | LEG, LEFT | |
| 9/9/2016 | SC NOSE | NOSE | |
| 9/9/2016 | SC R ARM | ARM, RIGHT | |
| 9/9/2016 | SC R CHK | CHEEK, RIGHT | |
| 9/9/2016 | SC R FGR | FINGER(S), RIGHT HAND | |
| 9/9/2016 | SC RF ARM | ARM, RIGHT, LOWER | |
The following information reflects vehicles that are owned by or are frequently used by the specific individual.
Make
Color
Year
Plate Number
No information available
Qualifying Offense Information
Offense:

CRIMINAL SEXUAL CONDUCT-4TH DEGREE; OTHER STATE

Conviction Date:

1/30/2009

Jurisdiction & State:

HUBBARD DISTRICT COURT, MN

Disposition:

39 MONTHS; 186 DAYS CREDIT; 10 YEARS SUPERVISED PROBATION
Other State Offenses
For an offense(s) committed outside the state of North Dakota, please contact the appropriate state registry who can provide you with public records law and resources in that state for obtaining additional information, if permitted.
The National Sex Offender Public Website (NSOPW) provides sex offender registry web site addresses for each state. The NSOPW web site address is: https://www.nsopw.gov/. You can obtain contact information from this site, or by conducting a search for that state registry using your search engine.
Please Note: Positive identification of a person believed to be a sexual predator or sexual offender cannot be established unless a fingerprint comparison is made, and that it is illegal to use public information regarding a registered sexual predator to facilitate the commission of a crime.